Escort Jammer Task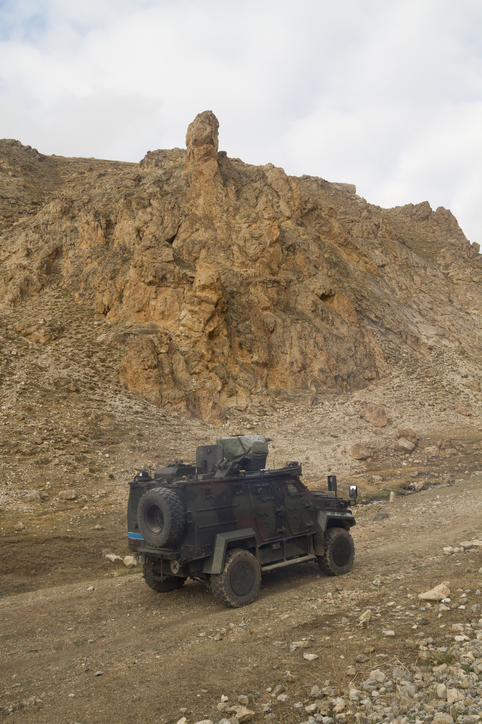 Escort Jammer Task is employed mainly on board of airborne platform but not exclusively, also naval and ground applications are possible.
Escort Jammer Task in Naval and Ground Environment is also known as Area Defence/Force Protection Measures and is performed on board of naval platforms or armoured vehicles to protect own assets and forces during naval and land operations:
• Combat ship RECM (with adequate ERP) provides High Value Naval Target protection against naval missiles: another definition for Escort Jammer Task in Naval Environment is Extended Self Defence (ESD).
• Mobile jammer on board of APV (Armoured Personnel Vehicle) is used to ensure land forces/assets protection against airborne radars or ground based radar (battlefield radar, counter mortar radar, etc.) and even RCIED.
Below, the focus will be on the air escort activity (Figure 1).
In this case the jammer is remote (not located in the platform/platforms to be defended) and proceeds alongside the penetrating air formation:
• Escort Jammer (EJ) (Figure 2): The Escort A/C accompanies the penetrating aircraft for a while (real Escort phase) then remains outside the Point Defence ranges while loitering (Support phase).
• Modified Escort Jammer (MEJ) (Figure 3): The Escort A/C follows from a long distance the penetrating aircraft remaining in the same antenna beam of the enemy TA radar as the protected aircraft.
• Penetrating Escort Jammer (PEJ) or Close-In Jammer (CIJ) (Figure 4): The Escort A/C follows the penetrating aircraft up to the target: Stand-In mission, performed by UCAV (Unmanned Combat Aerial Vehicle), often replaces this kind of mission that is considered too risky for manned aircraft.
Escort A/C is a fighter-type aircraft equipped with pods that generate Electro Magnetic energy to saturate enemy radar receivers and blind them to the exact whereabouts of the strikers.
EJ is conducted in closer proximity to the target area to provide smaller scale area suppression and takes advantage of the lower power required by the Jammer reduced range.
MEJ is a possible response to last generation threats exhibiting a large extension of the operational range and very effective ERP that impair a safe Escort mission.
In this case, Escort A/C performs MEJ outside the lethal range of the dangerous weapon providing anyway small-scale area suppression and taking advantage of the main beam illumination.
Furthermore, this type of mission is also consistent with the "Electro Magnetic Invisibility" of a Very Low Observability (VLO) penetrating aircraft: the combination of Remote Jamming and VLO will allow to the penetrating A/C not to reveal its presence.
Close-in Support Jamming is conducted while operating with a specific A/C within the Penetrator Wing and entering a known threat area.

Figure 4: Close-In Support mission
The jamming platform shall ingress/egress a specific target area with the purpose to provide its point suppression.
This type of mission is now conducted almost exclusively with the use of unmanned aerial vehicles or replaced by a Stand-In mission performed by unmanned platforms as well.