EW Command & Control EWC2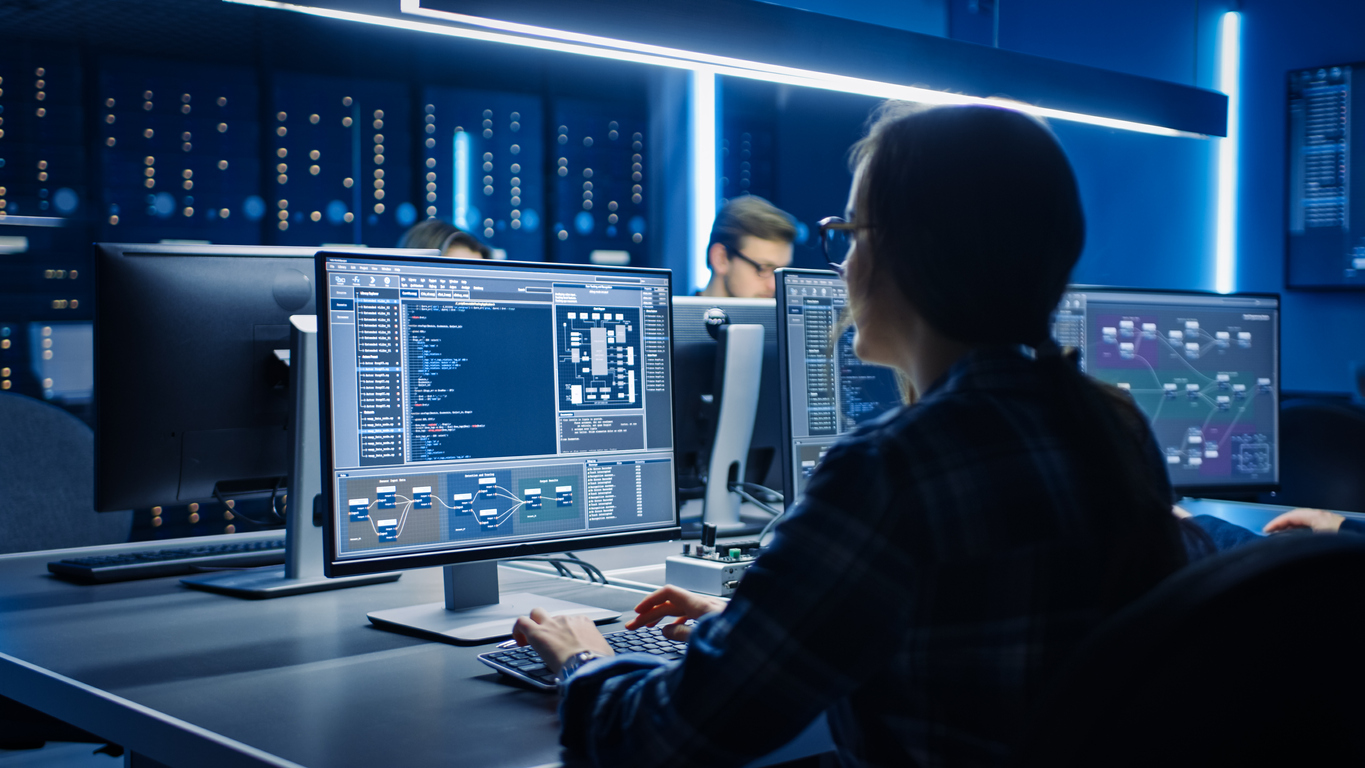 The EWM is the engine of the EW layer of integration and acts as tactical EW Command & Control (EWC2) for the coordination of all the EW activities of the platform.
The EWM is also the core of the EW integration at multi-platform level (EW Network).
The EWM is an open architecture based on open computing SW standard and flexible DATA structure in order to be ready to integrate quickly new technologies as new threats emerge.
The Processing is performed through an adaptation software layer named EW Management Layer running inside the EW Manager Function (EWM).
The workflow inside the EWM is organized into two loops:
The Observe, Orient, Decide and Act (OODA) loop

The Intelligence Cycle
The OODA loop is dedicated to the definition, planning, tasking, conduction and synchronization of the mission.
The Intelligence Cycle is dedicated to data gathering, processing, evaluation and dissemination.
The OODA loop is managed through the EWM Software.
The Intelligence loop is managed not only through the EWM software but also with some dedicated software tools for COMINT and ELINT tactical analysis, OSINT semantic analysis and Big Data Analysis (when these functions are present).
The EW Manager main tasks are:
Status and Configuration Management: the EWM is responsible to manage the states and status of the whole suite of sensors and actuators connected to the EWM.
The supervision function is also responsible to manage system's configuration (Autonomous, Soft Integration, Hard Integration), functional modes (Automatic, Manual)

Library Management: through this function, the EWM acts as a single access point to load a Mission Data Set (the set of libraries for each connected sensor and actuator)
Picture Compilation: the EWM is responsible of continuously retrieve data from the connected sensors and create a unique, synthetic situation assessment that can be used for a better countermeasure management and intelligence activities. Through this functionality, the Operator relies on a single presentation that can be displayed in several views (i.e. Tabular, Tactic, Polar, etc.)

Engagement Plan Management: the EWM is responsible for the management and coordination of the connected countermeasures. To this end, the EWM interacts with the connected Jammer and enables the Operator to inspect, edit and approve the list of identified threats that will be included in the jamming activities. The EWM is responsible to monitor the execution of the engagement plan by continuously interacting with the connected countermeasures in order to activate and deactivate them when needed

Data Recording: the EWM is responsible of recording relevant data like, gathered tracks, performed analysis and results, subsystem status and failures, Countermeasures Management, etc. that can be read and displayed by the EWAC for post mission analysis activities

Countermeasures management the EWM manages the deployment of countermeasures conditioned to Domains and Criteria defined in the Mission Data Package (MDP), when in Automatic functional mode, or directly by the EW Operator, when in Manual functional mode.
(Any jamming action to interfere the received signals is automatically set up but being a form of fire, has to be cleared by the operator to respect the rules of engagement).

ELINT Analysis (when present): the EWM provides means to perform dedicated analysis through the available sensors on selected emitters or request RF ranges and sectors. The EWM is responsible to tune the sensor, gather the collected information in terms of pulses and samples and depict the obtained data to the Operator and/or Supervisor.
Each performed analysis and collected data are properly recorded so they can be used in post mission analysis activities